Video Resources
more resources for You
Websites to Visit
Overlake Ministries
Books to Explore
RESOURCES ON GRIEF & LOSS
Podcasts:
• Listen to "A Story of Grief: Arlene Thomas, LMFT on Loss and Transformation" (Nov 9, 2018) from The Appetite in Podcasts.
GriefShare:
• GriefShare is a support group offered at various churches for people grieving the death of a loved one. It is led by a trained volunteer facilitator. Visit griefshare.org for locations in our area or email Pastor Drew at for recommendations.
Professional Christian counselors who specialize in Grief & Loss:
• Contact Pastor Josh at for a list of referrals.
Writing a Lament:
• Visit this website for helpful thoughts: www.dianagruver.com/blog/praying-and-writing-lament-psalms


Books:
• A Grace Disguised: How the Soul Grows through Loss - Jerry L. Sittser
• Turn My Mourning Into Dancing - Henri Nouwen
• When God Doesn't Answer Your Prayer: Insights to Keep You Praying with Greater Faith and Deeper Hope - Jerry L Sittser
• A Grief Observed - C.S. Lewis
• Lament for a Son - Nicholas Wolterstorff
• Grieving the Loss of Someone You Love - Raymond Mitsch
Trauma Therapist Referrals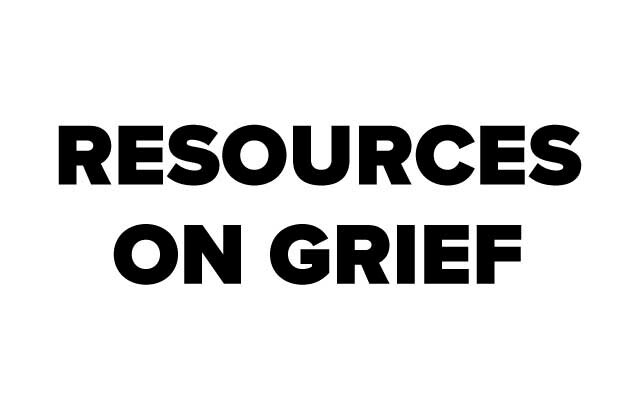 National Suicide Prevention Lifeline
800-273-8255 - Available 24 hours // Languages: English & Spanish
National Domestic Violence Hotline
1-800-799-SAFE (7233) // TTY 1-800-787-3224 - Available 24 hours