Giving at Overlake
When you give to Overlake Christian Church, you become part of something bigger than yourself – you help build God's Kingdom here on earth - in countless ways. THANK YOU for giving generously to what God is doing in our world through the church family at Overlake.
Take a moment to read the current September financial update letter from Pastors Pat & Neely.
(Here is the July financial update letter.)
Click one of the WAYS WE GIVE below to find out more.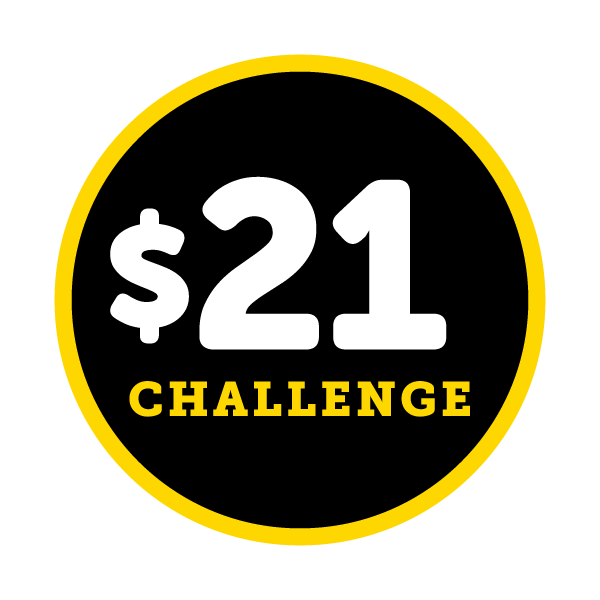 The $21 Challenge
Grow in your generosity this year by joining the $21 Challenge! We're challenging YOU to give an extra $21 each week in January (5 weeks, $105 total) on top of your normal giving to start the year, then after this January jumpstart is over continue the challenge by giving $21 more than your normal amount each month for the rest of the year. (Use the "$21 Challenge" line item in F1 or use text to give: Text '45777' with '21 OCC')
AND… we have a little something up our sleeve for everyone who completes the challenge! It'll be something you can use everyday to remind you for our vision for everyone, everywhere.
[REVIEWyour OCC giving history. ]
If you need help or have any questions regarding donations, employer/corporate matching, stock donations, etc., please email or call OCC's Finance Director Liz Wisham at 425.284.2525.
LEARN MORE ABOUT...